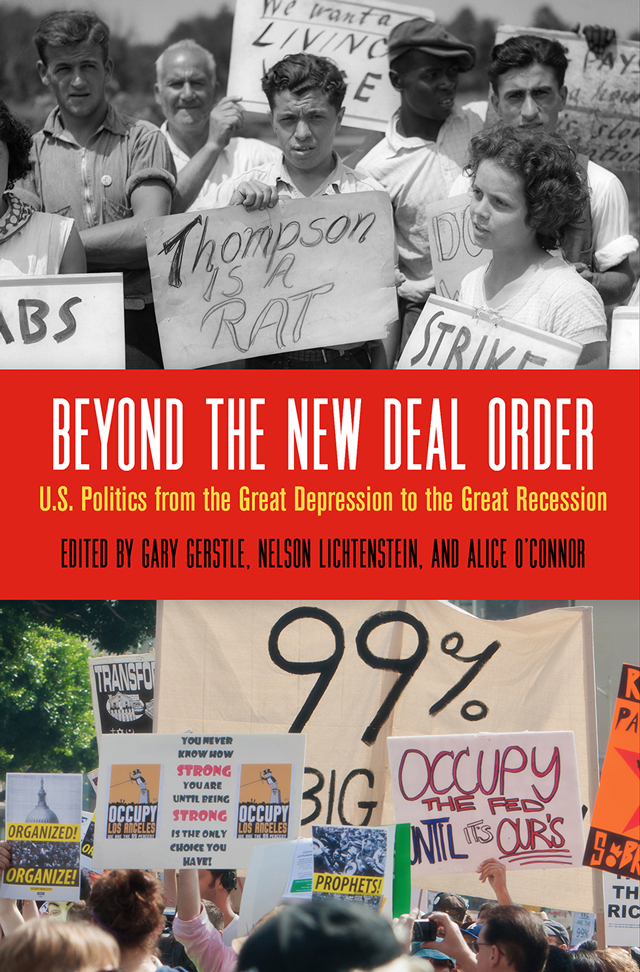 Journalists, politicians, and historians are comparing the Biden Administration's ambitious economic and social agenda to that of President Franklin Roosevelt's New Deal. Illuminating that tentative and provocative judgement are two new collections of historical essays that were first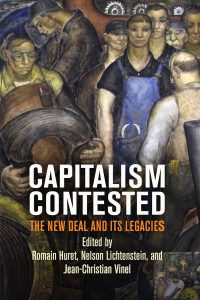 offered as talks at a 2015 UC Santa Barbara conference. Entitled "Beyond the New Deal Order," the conference was sponsored by the Center for the Study of Work, Labor, and Democracy. Nelson Lichtenstein and Alice O'Connor of the UCSB History Department were key organizers of the international conference and editors of the subsequent volumes.
Ever since introducing the concept in the late 1980s, historians have been debating the origins, nature, scope, and limitations of the New Deal order—that combination of ideas, electoral coalitions, racial constructs, employment policies, and welfare state programs – that became the template for political liberalism in the wake of the Great Depression. In the decline and break-up of the New Deal order historians have found keys to understanding the transformations that, during the last 40 odd years, have shifted American politics to the right.
Both volumes – Beyond the New Deal Order: U.S. Politics from the Great Depression to the Great Recession and Capitalism Contested: The New Deal and Its Legacies – bring fresh perspectives to the historic meaning and significance of New Deal liberalism while examining how intersectional inequities of class, race, and gender were embedded in New Deal labor law, labor standards, and economic policy, all of which contributed to the distinctively neoliberal politics that emerged in recent decades.
Three UCSB faculty members, Lichtenstein, O'Connor, and Eileen Boris of Feminist Studies, were among the 26 contributors, who also included three recent Santa Barbara PhDs: Elizabeth Shermer of Loyola University Chicago, Kristoffer Smemo of Washington University, and Samir Sonti of City University of New York. These volumes are the seventh and eighth to emerge from conferences sponsored by the Center for the Study of Work, Labor, and Democracy. A May 2022 conference, "Studies in Work, Labor, and Democracy," will hopefully generate the kind of quality scholarship suitable for an additional volume.