Welcome to the UCSB Journal of History
Undergraduate Research. Graduate Student Reviewers. Faculty Mentors.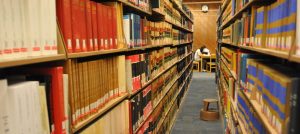 The Journal of History publishes original research and other scholarly works by undergraduate students. Though we welcome historical content that complements the subject and area expertise of faculty and graduate students teaching in the Department of History, we are interested in all facets of our past. The Journal thus serves as a platform for undergraduate learners to make and do history. 
Historical research on any of the following is welcomed:
African History

American History

Ancient History

European History

East Asian History

Indigenous History

Latin American History

Medieval Studies

Middle Eastern History

North American History

South Asian History

Public History

World History
This also includes – but is not limited to – the research areas below:
Commerce, Commodities, and Material Cultures

Comparative Race and Ethnicity

Empires, Borderlands, and their Legacies

Gender and Sexualities

Poverty, Inequality, and Social Justice

Pre-Modern Cultures and Communities

Public History and Theory

Religion, Cultures, and Society

Science, Technology, and Society

Work, Labor, and Political Economy
The Fine Print
Seriously, the UCSB Undergraduate Journal of History welcomes undergraduate-authored papers on any historical subject. 
All papers submitted to be considered for publication should have been completed as part of a student's undergraduate coursework at an accredited degree-granting institution. Recent graduates may submit their work so long as it is within 12 months of receiving their degree.

Submissions must have received the equivalent of an A- grade or higher.

Submissions shall not be published in any student, professional, or academic publication or under consideration to be published elsewhere.

Submissions must be between 3500 and 7500 words in length, excluding citations. Though lengthier submissions may be accepted, they will be edited to meet the stated requirements.

Submissions must be double-spaced in Microsoft Word .doc or .docx format and include a brief abstract, not exceeding 250 words, at the start of the paper.

Submissions must include footnotes formatted according to the Chicago Manual of Style, and any illustrations (e.g., texts, charts, tables, graphics, images, multimedia, supplementary datasets, etc.) must appear within the text at the appropriate points and with appropriate permissions. 
Our Peer Review Process
Each submission will initially be assessed by the Editorial Team, comprised of students in HIST 196 J*, to determine whether they meet the criteria above. Those selected will then be peer-reviewed by a UCSB faculty mentor and a graduate student in the Department of History (or related discipline). The Editorial Team reserves the right to make all final publication decisions.
Publication Frequency
The Journal of History will be published twice annually: A Spring issue in May and a Fall issue in November
Open Access Policy
The Journal will make its research freely available online. Publishing Open Access undergraduate research contributes to the greater global exchange of ideas and the democratization of knowledge.
Email us at –  undergrad.journal@history.ucsb.edu – if you have any questions.