Personal Statement:
I am a historian of science working on the history of environmental and evolutionary sciences in the twentieth century. I am interested in the ways in which scientific practices are affected by, and contribute to, social and political order. My current project examines the history and politics of environmental archives during the Cold War. I also work on the history of "science studies" as it emerged in early Cold War as a politically relevant area of expertise, on both sides of the Iron Curtain.
I received my Ph.D. in History and Science Studies at the University of California at San Diego in 2012, after earning a doctorate in Biology and History of Science from the Russian Academy of Science.
Current Projects:
Doing Things with Data: the Cold War Political Economy of Environmental Archives
This project aims to understand the complex intertwining of the political with the technological in the history of data practices that gave Big Data its momentum during the Cold War
Science and the Cultural Cold War: Thinking Science on the Opposite Sides of the Iron Curtain
This project examines the ways in which ideas about science have become a sphere of Cold War competition on both sides of the "iron curtain".
Following the Data of the International Geophysical Year: Visualizations
In this small digital humanities project I explore how visualizations can reveal the stories about things made invisible in the Cold War narratives
Selected Publications:
"Citizen Seismology, Stalinist Science, and Vladimir Mannar's Cold Wars," Science, Technology, & Human Values, Vol. 42/2 (2017): 226-256
   Science Studies During the Cold War and Beyond: Paradigms Defected (Palgrave Studies in the History of Science and Technology, 2016). Co-edited with Simone Turchetti, this volume explores the Cold War politics of "science studies," as an intellectual project and a community of scholars, in both familiar "battlefields" of the cultural Cold War (the US and Western Europe) as well as in less familiar contexts of Eastern Europe, China, and Latin America.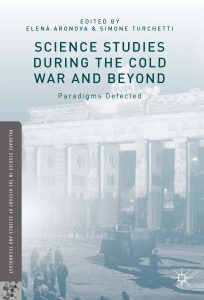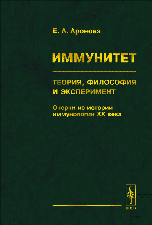 Courses Taught:
HIST 107C: The Darwinian Revolution (Fall 2016)
HIST 201S: Topics in the History of Science, Technology and Medicine: Visionary Biology (Fall 2016)
HIST 105CW: Science and Technology in the Cold War (Spring 2016)
HIST 201HS: Advanced Approaches to the History of Science, Technology and Medicine (Spring 2016)
Honors and Professional Activities:
Co-organizer of the working group Historicizing Big Data at the Max Planck Institute for the History of Science, Berlin. The working group was a three year collaborative international project (2012-2015) resulted in the thematic volume of Osiris, which will appear in 2017
Invited Scholar-In-Residence, Graduate School for the East and Southeast European Studies (Die Graduiertenschule für Ost- und Südosteuropastudien), Munich, Germany (April-June 2014)
Fellow-In-Residence, the Institute for Advanced Study (the Alfried Krupp Wissenschaftskolleg) in Greifswald, Germany, 2011-2012
Scholar-In-Residence, The Rockefeller Archival Center
Fulbright scholar to US
Egide fellowship by the CNRS, France