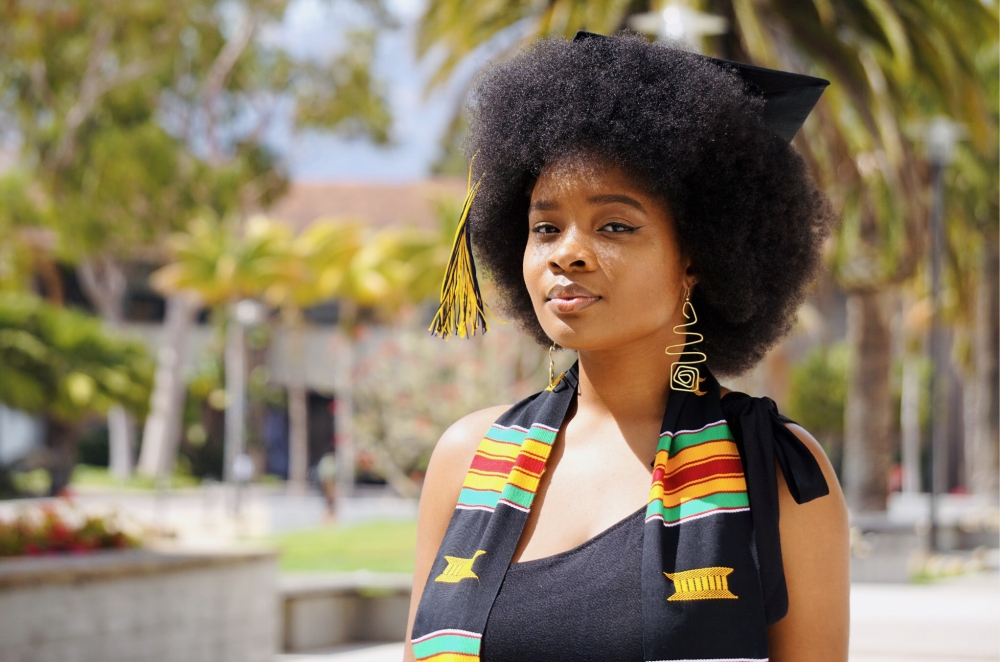 Congratulations are in order for graduating senior Ebelechukwu Eseka, a History minor and Sociology major. At the end of her undergraduate career, UCSB has recognized her impressive accomplishments in three high-profile ways.
Eseka is this year's winner of UCSB's highest undergraduate honor, the Thomas More Storke Award for Excellence. At the June 12 College of Letters & Science commencement celebration, she will virtually share her amazing story of adversity and triumph as the sole student speaker at the ceremony. Eseka has also been given the College of Undergraduate Studies' Deans' Award for Outstanding Senior.
As a Promise Scholar and Undergraduate Research & Creative Activities participant, Eseka worked closely with History Department mentor Dr. Mhoze Chikowero. Her UCRA project, "This Berlin Wall That Runs Through Me: Making Sense of the Postcolonial African AlieNation," will appear in the URCA journal. In addition to excellent scholarship and service to the university and the community, she was part a team of undergraduates that fought for and won $10 million in funding for summer financial aid to the University of California system and the California State University system in the 2019-20 California budget.
You can read more about Eseka's achievements and life story in the most recent edition of The Current.