History Celebrates with Alumni at All Gaucho Reunion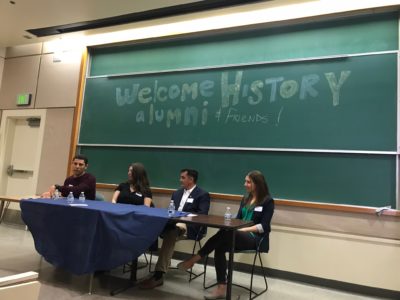 The history department welcomed back its alumni on April 26th as part of the campus homecoming event, All Gaucho Reunion.  We invited alumni to participate in a lunch and career-panel moderated by the president of our History Club, Veronica Andrade.  Four amazing former History undergraduates Avery Barboza (2018), Kilma Lattin (2002), Rebecca Stephens Loman (2006), and Avi Ross (2001) told us how they entered graduate school, became a family physican, became a helicopter pilot, received an MBA, entered politics and won Emmy award, and became a lawyer and real estate developer.  After some reminiscing about favorite Professors, such as or beloved and recently retired Professor Hasegawa, our History club students asked alumni about their experiences at UCSB and the choices they made to prepare for the job market.  No one had a straight path to one career, and we confirmed our sense that history majors are incredibly creative, talented and resourceful people.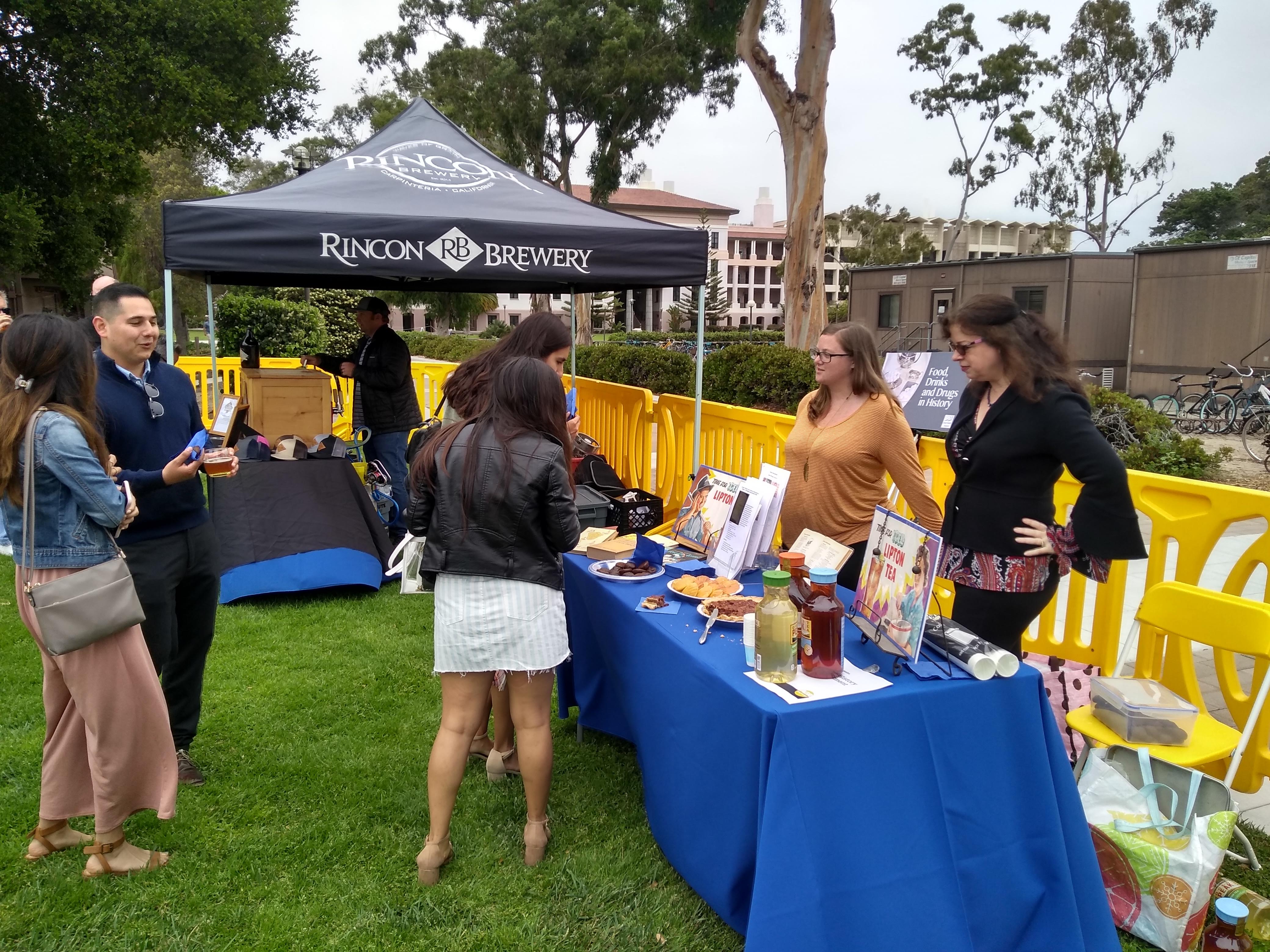 In the afternoon, Elizabeth Schmidt, Masha Federova, Giuliana Perrone, Lisa Jacobson, Utathya Chattopadhyaya, Jarett Henderson and Erika Rappaport set up a table on Food, Drugs, and Drinks in History at the Taste of UCSB event.  Alumni had an opportunity to leaf through Elizabeth's collection of historical cookbooks, learn about the history of beer, whiskey, ice tea and other drinks and drugs, and taste foods/medicines based on recipes from Medieval Italy (thanks to Professor Lansing) and 18th Century England (thanks to Elizabeth), and try Marcel Proust's favorite madeleine cookies and bourbon/chocolate pecan pie (thanks to Masha).  After which, we learned we were not supposed to feed people without a permit.  Oh well, historians are a bit mischievous.  Next year we will acquire the necessary permits!
---