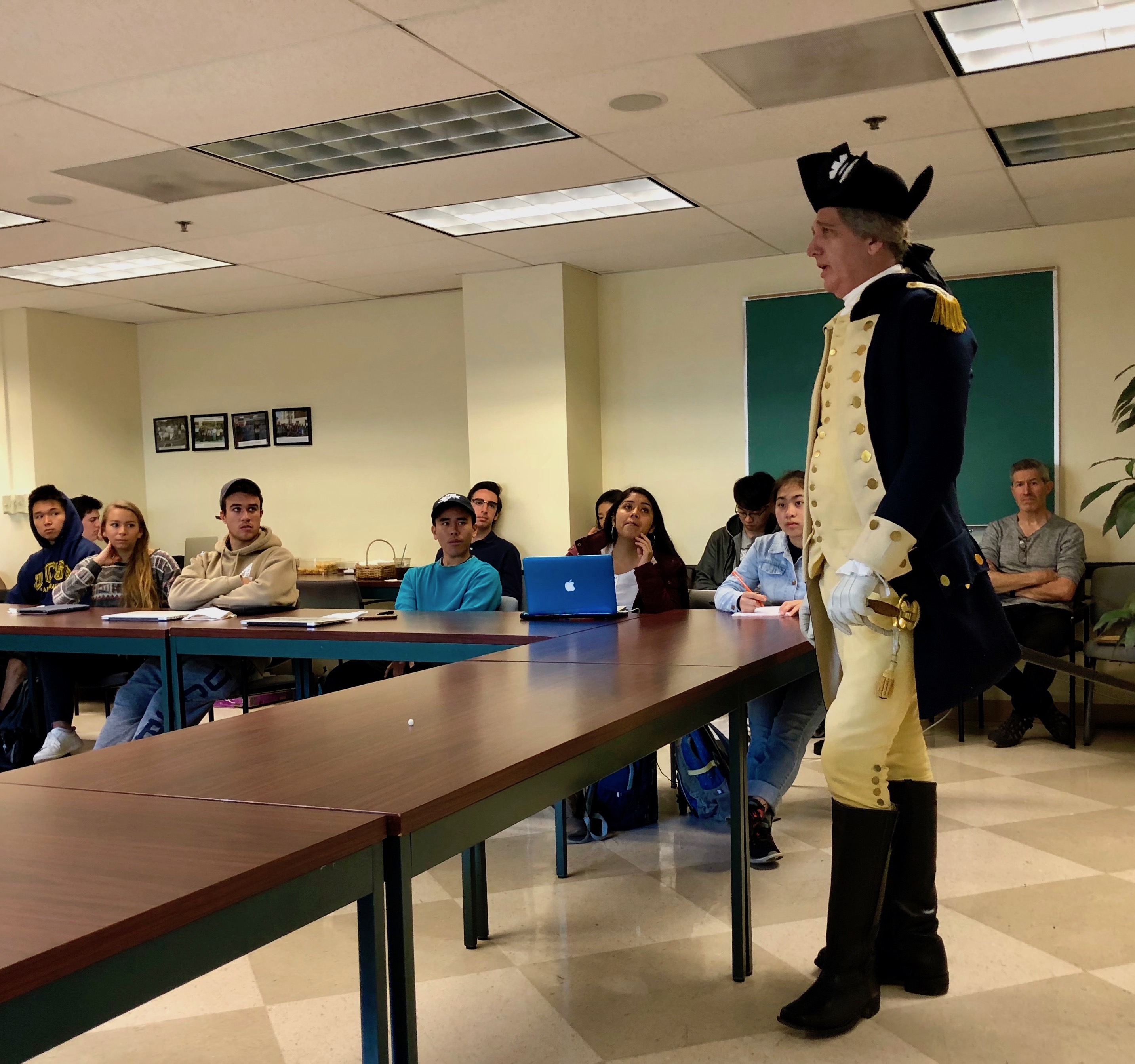 Gen. George Washington recently made an appearance at UCSB, visiting with the students of Dr. Eric Fenrich's Colonial and Revolutionary America course (History 161B). Gen. Washington addressed the class, then answered questions ranging from the role of religion in Washington's life ("It's private"), to his evolving views on slavery ("I resolved that I could not break a family apart by selling individual members"), and his opinion of Benedict Arnold ("At what point in time?").
Gen. Washington was portrayed by historical interpreter Dan Shippey of the Breed's Hill Institute, who also stepped out of character to discuss his work as  a historical interpreter.
In a meeting with faculty and graduate students, Mr. Shippey further discussed the role of historical interpreters as Public Historians, the challenges they face, and the importance of providing a factual representation of the character in contrast to perpetuating many of the existing myths accepted by the general public. In the past ten years, Mr. Shippey has appeared as Washington at reenactments, speaking engagements, museums, military ceremonies, parades and a state Governor's Gala. From 2014 to 2017, he was the Historic Advisor to Ian Kahn who portrayed General Washington on AMC's Turn: Washington's Spies.