Graduating Senior Andy Chen Receives Chancellor's Award for Research on Byzantine Warfare and Religion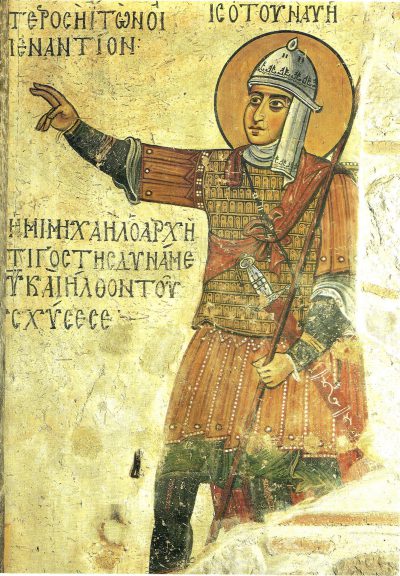 Fresco of Joshua dressed as a Byzantine soldier. Church of the Theotokos, Hosios Loukas, Greece.
Andy Chen, a triple major in Medieval Studies, Classics, and Linguistics, is one of two undergraduates to win this year's Chancellor's Award in Undergraduate Research.
Andy wrote a History Senior Honors thesis on religion and warfare in the Byzantine Empire during the 9th-12th centuries AD.
Click here to read the full story.
---