Stephan F. Miescher
---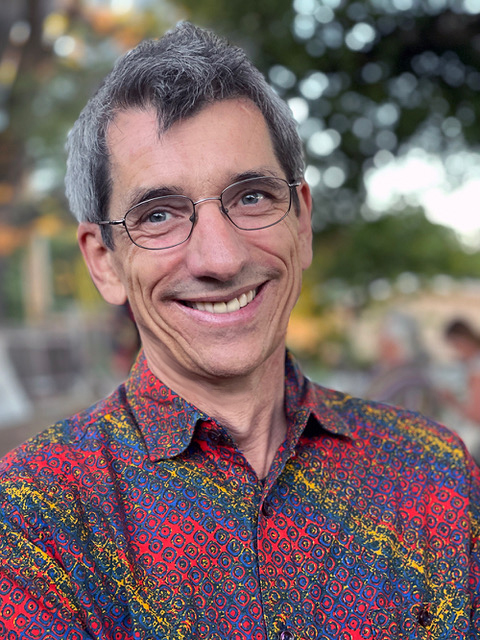 Stephan F. Miescher
Professor and Chair
Ph.D., Northwestern University, 1997
Area:
Africa, gender, masculinities, history of development and technology, oral history
Office:
HSSB 4213
Office Hours:
W: 2:00-4:00 pm or by appointment
Quarter: Fall 2023
Email:
I am a historian of nineteenth and twentieth-century West Africa, with a focus on Ghana. While my first book, Making Men in Ghana, explored the history of masculinities in Ghana by foregrounding the life histories of eight men, my new monograph, A Dam for Africa: Akosombo Stories from Ghana, is a history of Ghana's largest development project, the Akosombo Dam, completed in 1965. A Dam for Africa is accompanied by the documentary film Ghana's Electric Dreams (dir. R. Lane Clark). I am currently embarking on a new book project about the ecologies and infrastructures of Ghana's Volta Lake. In addition, I remain curious in and engaged with historical questions about gender, sexualities, development and technology, Africa's environments,  and the practice of oral history in Africa and beyond.
Ghana's Inland Ocean: Ecologies and Infrastructures of the Volta Lake
A monograph that explores the history of Ghana's vast man-made lake by exploring its changing ecology, scientific knowledge production, fishing industry, and transport.
Monographs
Documentary Film
Edited Volumes/Special Journal Issues
Selected Articles and Book Chapters
Co-Convener, Andrew F. Mellon Foundation Sawyer Seminar on the Comparative Study of Cultures entitled "Energy Justice in Global Perspective," 2017-2019
Co-Editor, Ghana Studies Journal, 2008-2013
Co-Director, University of California African Studies Multi-Campus Research Group, 2008-2012
UC President's Fellowship in the Humanities, 2010-2011
American Council of Learned Societies (ACLS) Fellowship, 2007-2008