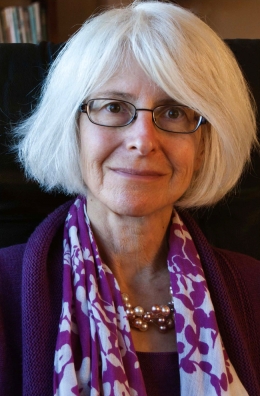 Professor Eileen Boris is, along with Professor Nupur Chauduri, a winner of the Coordinating Council for Women's History's (CCWH) inaugural Rachel Fuchs award. The award recognizes and applauds service to the profession, including mentoring. It is named in honor of the late Rachel Fuchs, who served as President of the Pacific Coast Branch of the American Historical Association, as President of the French Historical Society, and most recently, as co-president of the Coordinating Council for Women in History, 2013-2016. Professors Boris and Chauduri will receive their award at the CCWH's fiftieth anniversary luncheon in the 2019 meeting of the American Historical Association.
Professor Boris was nominated by her former graduate students, who noted both her commitment to service within the academy as well as the wider world. According to Dr. Leandra Zarrow, a former student, Professor Boris's particular focus on "mentoring junior scholars who are women, people of color, and queer, and typically not at Ivy League schools" highlights her desire to counter prevailing power dynamics within the academy. She uses "her visibility and clout on editorial boards, in professional organizations, and on conference program committees to cultivate opportunities for young scholars to present their work and enhance their professional networks."
In addition to this professional service, Professor Boris has participated in a great deal of advocacy work at UCSB and Santa Barbara more broadly. She has contributed to the Welfare Committee and Personnel Committee of the Academic Senate at UCSB, and serves on a number of community boards and consults with labor and feminist groups regularly. Some of these include groups such as Central Coast United for Sustainable Economy, Santa Barbara Coalition for a Living Wage, Santa Barbara Women's Political Committee, and Women's Economic Justice Project. Her work as an active public intellectual also includes op-eds for publications such as Time and The New York Times, as well as providing testimony and amicus briefs in support of women's labor union actions.