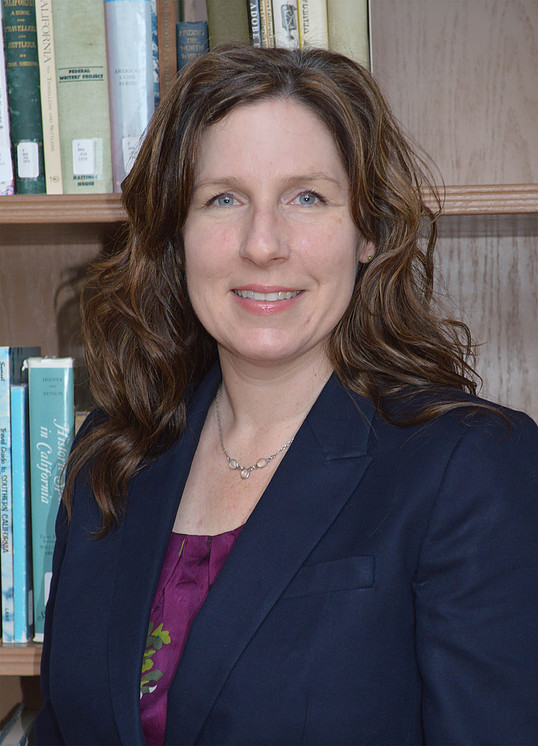 The Board of Directors for the Santa Barbara Trust for Historic Preservation (SBTHP) announced today that Anne Petersen, Ph.D. has been appointed as their new Executive Director.
The search for the new leader for SBTHP was national and included candidates from the Santa Barbara region and across the country.  Petersen's first day on the job will be April 1.
"We are pleased that Anne emerged as the right person to lead SBTHP after a long national search.  Her experience, vision, and passion embody the mission of SBTHP," said SBTHP Board President Terease Chin.   "The Board of Directors of SBTHP are excited to have such a veteran and extraordinarily talented professional as our Executive Director."
Anne Petersen has been dedicated to the management of historic sites and museums for more that fifteen years.  Petersen has worked for SBTHP for sixteen years, during which time she served as Curator, and was then promoted to Associate Director for Historical Resources. She also served as a board member and past-president of the Goleta Valley Historical Society. Petersen holds a Master of Arts in American Civilization and Museum Studies from Brown University and a Doctorate in Public History from UCSB.  In addition, she is a recent graduate of the Seminar for Historical Administration sponsored by the American Association of State and Local History.
"I am honored to serve as the next Executive Director of the Santa Barbara Trust for Historic Preservation, and am grateful for the leadership of the Board of Directors and long-time Executive Director Jarrell Jackman, now retired." Anne Petersen said.  "SBTHP has accomplished so much in its fifty-three year history, and we have some exciting plans ahead that will make SBTHP an even stronger partner in the Santa Barbara community, for California State Parks and for historic preservation efforts nation-wide."
For additional information, please see http://www.sbthp.org/#!162-new-executive-director/c22jn