Kate McDonald
---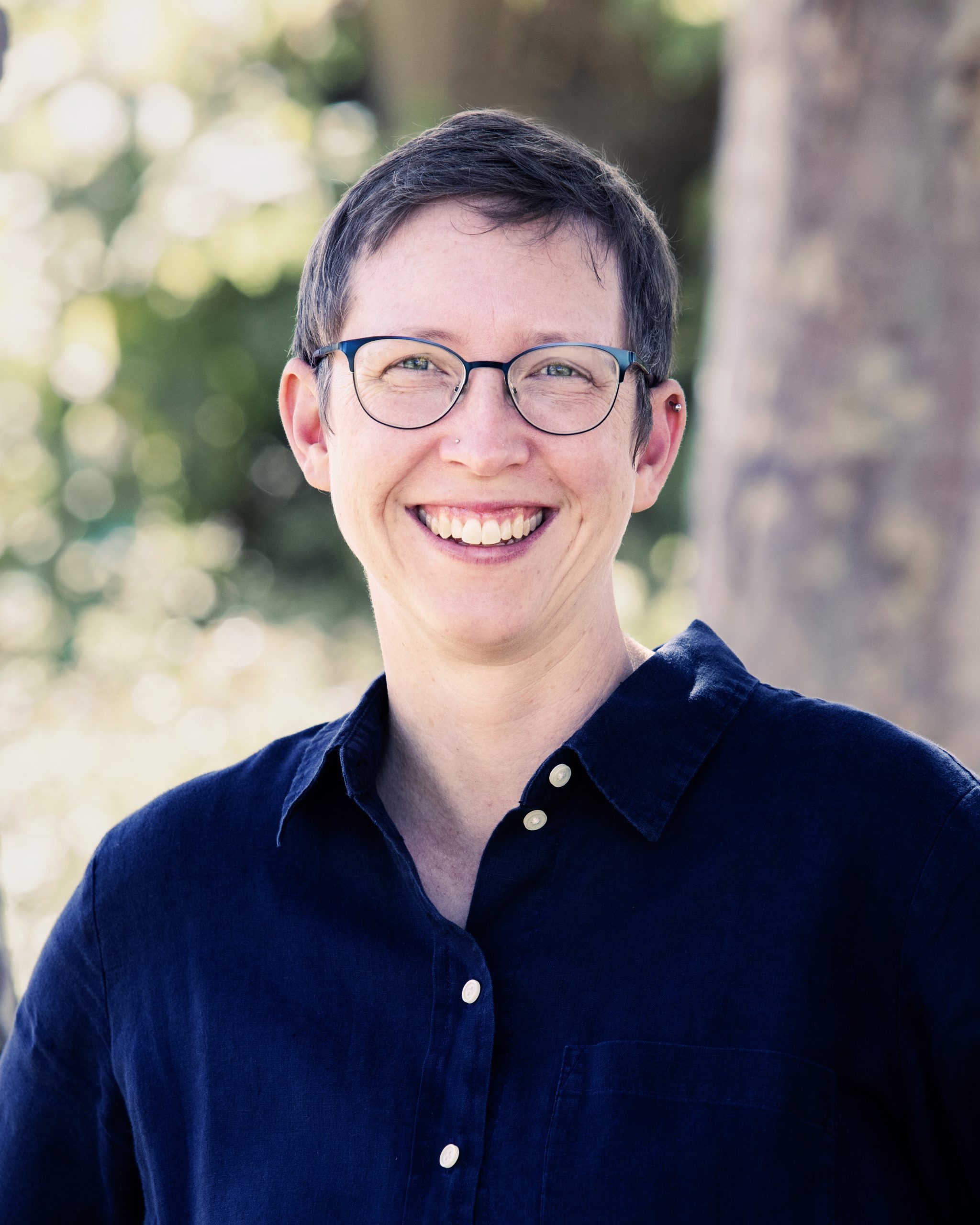 Kate McDonald
Associate Professor
Ph.D., University of California San Diego, 2011
Area:
Modern Japan and the Japanese Empire, History of Technology
Office:
HSSB 4236
Office Hours:
W 2-3pm in GIRV 2306; F 1-2pm in HSSB 4236
Quarter: Fall 2023
Email:
Bodies and Structures 2.0: Deep-Mapping Modern East Asian History is out! The site is open-access and peer-reviewed, with seventeen modules built around translated primary sources and new tools for user-directed visualization. Take a look!
My research explores the social, cultural, and technological history of mobility in twentieth century Japan and the Japanese Empire. I teach graduate and undergraduate courses on modern and recent Japanese history, the history of empire, and critical global history.
In addition to my research and teaching, I currently serve as the Associate Editor for Japan for the Journal of Asian Studies and as a co-editor for the Johns Hopkins University Press monograph series Studies in the History of Technology.
Mobility and Society in Twentieth-Century Japan
Critical Geography and Modern Empire in Asia and the Pacific
Spatial History and Spatial Humanities
The Rickshaw and the Railroad: Human-Powered Transport in the Age of the Machine
I'm revisiting the history of mobility in modern Japan through its forgotten technologies—rickshaws, human-powered railways, and feet. Watch a seven-episode documentary about the project produced by the Gerda Henkel Foundation or watch a brief talk about the project on UC TV. 
Bodies and Structures: Deep-Mapping Modern East Asian History
In collaboration with David R. Ambaras (History, NCSU), this multi-year digital project brings together scholars of early modern and modern Japan, East Asia, and Southeast Asia to interrogate the spatial history of East Asia from the seventeenth to the twenty-first centuries. We launched Bodies and Structures 1.0 in January 2019 and Bodies and Structures 2.0 in November 2021. Stay tuned for Edition 3.0!
Books and Edited Volumes:
Mobility in History: The Yearbook of the International Association of the History of Transport, Traffic, and Mobility 7 (New York: Berghahn Journals, 2016). Editor, "Modern Mobilities: Asia."
Digital Projects, Essays, and Tools:
Research Articles:
"Olympic Recoveries," Journal of Asian Studies 79, no. 3 (2020): 599-608. Reprinted in Vinayak Chaturvedi, ed., The Pandemic: Perspectives on Asia (New York: Association for Asian Studies, distributed by Columbia University Press, 2020).
"Looking for Empires: Japanese Colonialism and the Comparative Gaze," Comparativ 30, no. 3/4 (2020): 174-187.
"War, Firsthand, at a Distance: Battlefield Tourism and Conflicts of Memory in the Multiethnic Japanese Empire," Japan Review 33, Special Issue on War and Tourism (2019): 57-85.
"Speaking Japanese: Language and the Expectation of Empire," in The Affect of Difference: Representations of Race in the Japanese Empire, ed. Christopher P. Hanscom and Dennis Washburn, 159-179 (Honolulu: University of Hawaii Press, 2016).
"Asymmetrical Integration: Lessons from a Railway Empire," Technology and Culture 56, no. 1 (2015): 115-149.
"Imperial Mobility: Circulation as History in East Asia under Empire," Transfers 4, no. 3 (2014): 68-87.
"Intermodality and Beyond: Toward a New History of Mobility in Japan," Mobility in History 5 (2014): 161-169.
"Ryōdo, rekishi, aidentitii: Sen-Man kankō to dai Nihon teikoku no keisei" (History, territory, identity: Sen-Man tourism and the making of the Japanese empire), Contact Zone no. 5 (2012): 1-18.
Other Publications
HIST 9: Introduction to Historical Methods. "Hiroshima in History and Memory."
HIST 87: Japanese History through Art and Literature.
HIST 105II: Infrastructure and Ideology in the Modern World.
HIST 187B: History of Modern Japan.
HIST 187C: Recent Japan.
HIST 200AS: Historical Literature: Asia. "The Historiography of Modern Japan (1)."
HIST 201AS: Advanced Historical Literature: Asia. "The Historiography of Modern Japan (2)."
HIST 221A/B: Graduate Research Seminar in Transnational Empire (two quarters).
HIST/JAPAN 287J: Reinventing "Japan" Colloquium.
NEH Dangers and Opportunities of Technology: Perspectives from the Humanities Grant, 2024
F. Hilary Conroy Prize, Association for Asian Studies Annual Meeting 2023
Margaret T. Getman Service to Students Award, 2020-2021
Gerda Henkel Research Scholarship, 2021-2022
NEH Digital Humanities Advancement Grant (Level II), 2019
Hellman Fellowship, 2013-2014
Regents' Junior Faculty Fellowship, 2013-2014
Fulbright (Japan-US Educational Commission), 2008-2009