Sara Beam, "Missing Babies and Tacit Tolerance of Infanticide in Early Modern Europe"
February 28, 2020 @ 3:30 pm

-

5:00 pm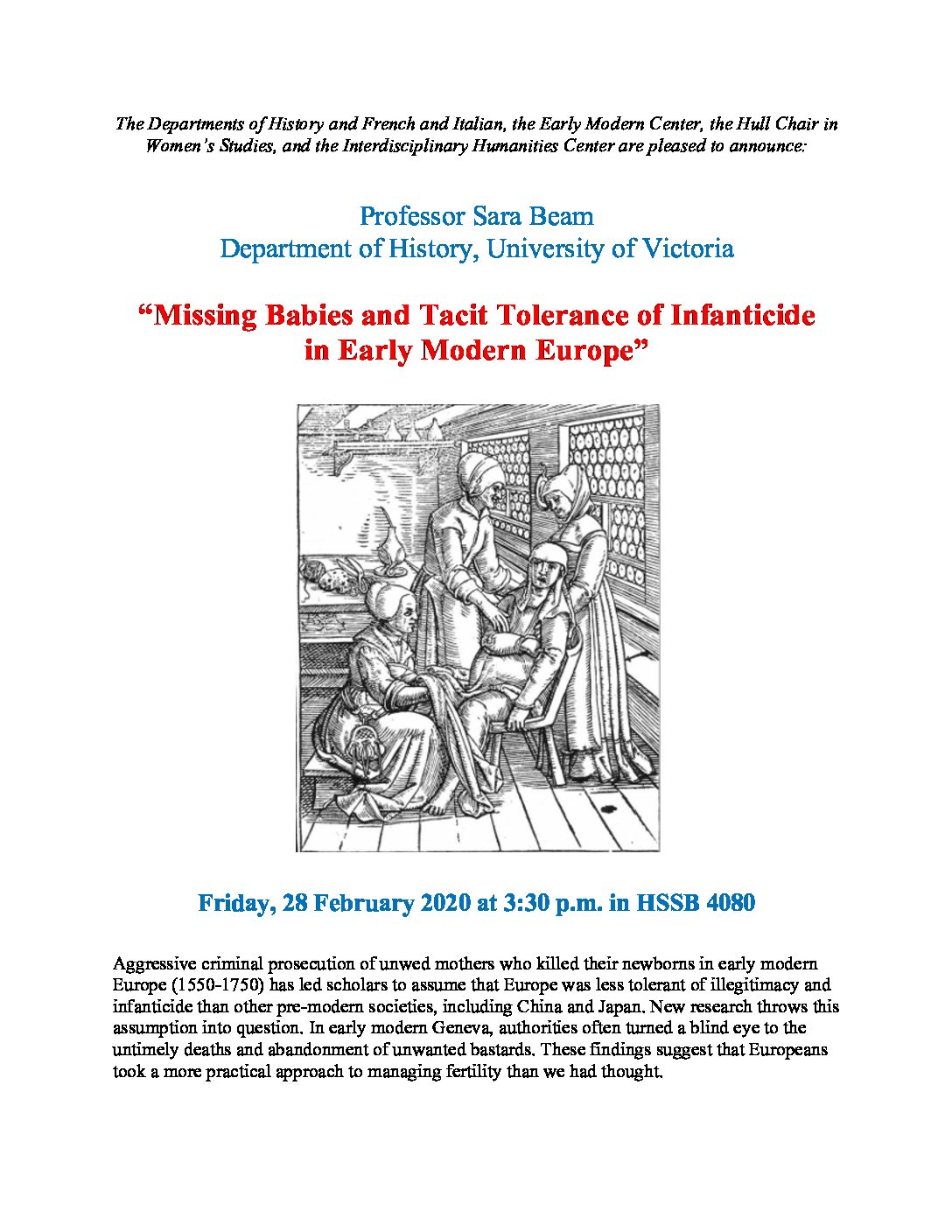 Aggressive criminal prosecution of unwed mothers who killed their newborns in early modern Europe (1550-1750) has led historians to assume that Europe was less tolerant of illegitimacy and infanticide than other pre-modern societies, including China and Japan. New research throws this assumption into question. In early modern Geneva, authorities often turned a blind eye to the untimely deaths and abandonment of unwanted bastards. These findings suggest that Europeans took a more practical approach to managing fertility than we had thought.
Sara Beam, Associate Professor in the Department of History at the University of Victoria (Canada), is the author of numerous works on judicial violence, including torture, in early modern Europe, with a special expertise on the city of Geneva. She is especially interested in the definition and prosecution of early modern "women's" crimes, including infanticide and adultery. She is completing a book manuscript on the decline of judicial torture in Europe from 1550-1750 and an edition and translation of a seventeenth-century infanticide trial. Her first book, Laughing Matters: Farce and the Making of Absolutism in France (2007), won the Roland H. Bainton Prize for History.
This lecture is funded by the Department of History, the Department of French and Italian, the Early Modern Center, the Hull Chair in Women's Studies, and the I.H.C.
Download the flyer: Beam flyer
Related Events
Page last modified: February 16, 2020