Public History Colloquium Event–"Public Lands, Public History: Putting History to Work for the United States Forest Service"
January 15, 2021 @ 12:00 pm

-

1:30 pm

Free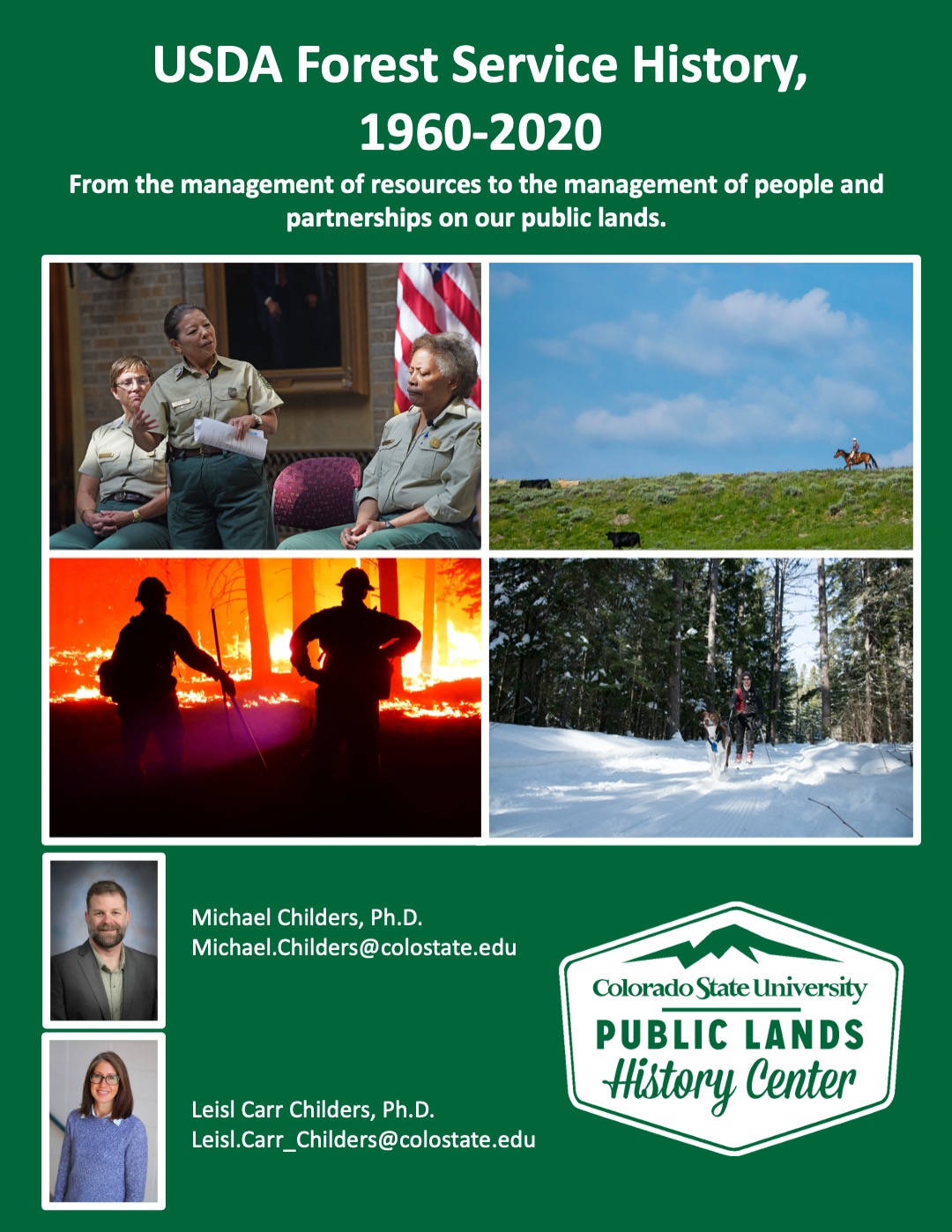 Join the History Department's Colloquium in Public History on Friday, January 15 at noon for a Zoom talk by Leisl Carr Childers and Michael Childers (Colorado State University).
Childers and Carr Childers will discuss their current project, a new history of the USDA Forest Service from 1960-2020, and the historical methodologies that undergird their work. In particular, they will address what it means to work in applied history, how applied history works (or does not work) with regard to public lands management agencies, and how public history, applied history, and working as a public intellectual speaks to history taking a public turn.
Register in advance for this event here. You can download the event flyer at this link.
Recommended Readings:
Bundyville, Season ONE—podcast (applied history work by Leisl Carr Childers)
https://longreads.com/bundyville/season-one/
Imperiled Promise: The State of History in our National Parks
https://www.oah.org/site/assets/files/10189/imperiled_promise.pdf
Patricia Limerick, "Applied History, Knocked for a Loop but Neither Down Nor Out," and "Where Bipartisanship Finds a Refuge: A Rendezvous with the Western Governors' Association," both in her "Not my first Rodeo" blog:
https://www.centerwest.org/archives/23851
https://www.centerwest.org/archives/23429
About the speakers:
• https://libarts.source.colostate.edu/csu-faculty-writing-history-of-the-modern-u-s-forest-service/
• https://leislcarrchilders.org
• https://michaelwchilders.com/author/michaelwchilders/