Honors Thesis Colloqium for the History Department
May 13, 2022 @ 9:00 am

-

5:00 pm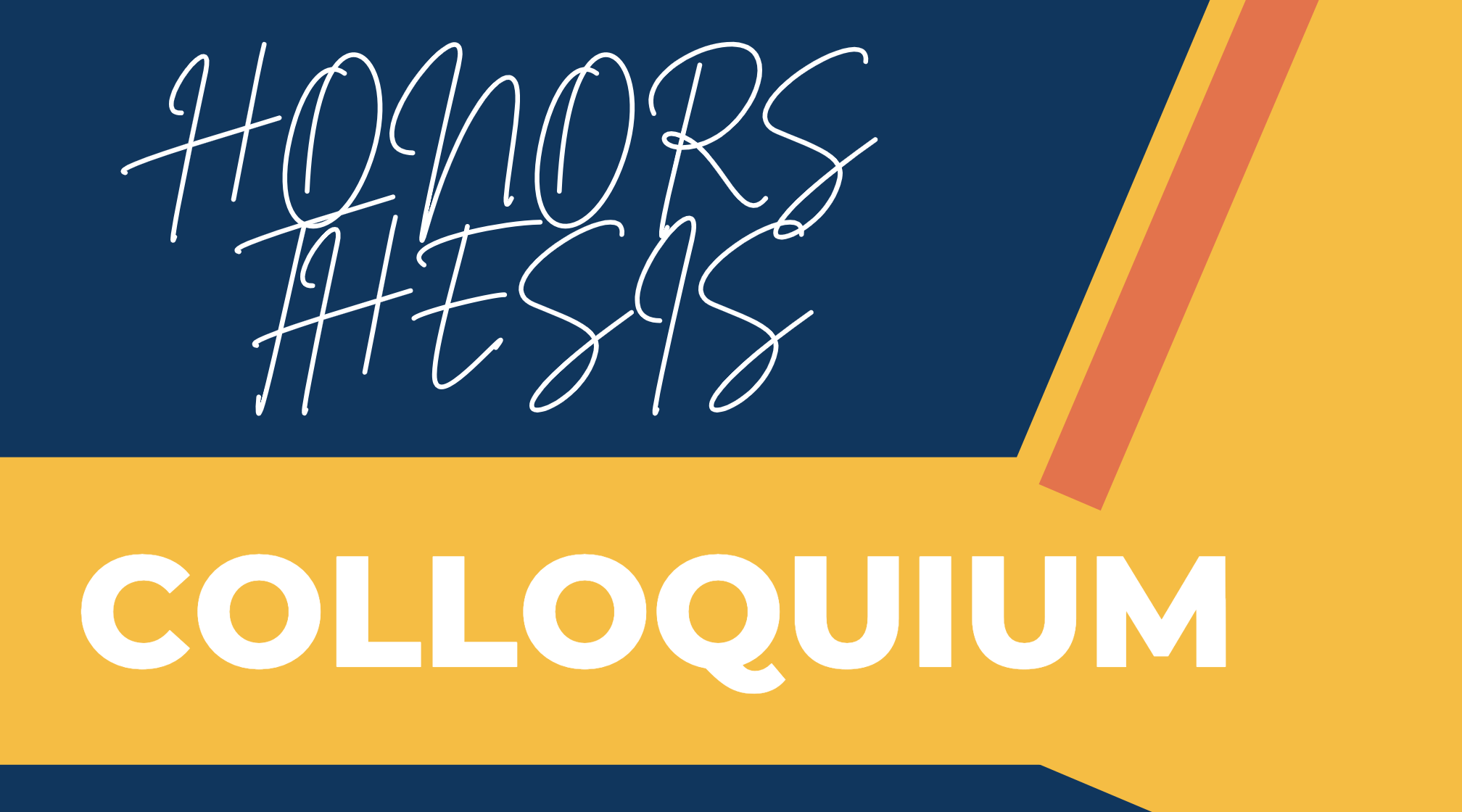 The very best majors in the history department share the research that they have undertaken on their senior theses.
When : May 13th, 8:45 AM – 5:00 PM
Venue : HSSB 4020 and Zoom
Click here to join the zoom meeting.
Senior Honors Thesis Colloquium Schedule
May 13, 2022
HSSB 4020 or via zoom at
https://ucsb.zoom.us/j/2796093108
8:45-8:55        Arrive. Coffee and a continental breakfast will be available.
8:55-9:00        Opening comments by Professor Bouley
9:00-10:30      Panel #1  
Akunna Chilaka, "The American Dream Denied: The Inland Empire and Southern California's Legacy with Postwar, Anti-Black Racial Housing Discrimination." Respondent: Professor Terrance Wooten, Black Studies
Bill Tamburelli, ""The Grudge Against Drudge: Clinton and the Rise of the 'New Media' in the 1990s." Respondent: Professor Nelson Lichtenstein, History
Sabrina Hall, "Welfare Reform, It's What's for Lunch: How the Black Panther Party's Free Breakfast Program Changed School Lunch Across America." Respondent: Professor Lisa Jacobson, History
10:30-11:00    Coffee Break
11:00 – 12:30 Panel #2
James Scherrer, "The Empire with a Thousand Faces: State & Subject at the End of the Achaemenid Empire. Respondent: Professor Beth Digeser, History
Sydney Evans, "Gender Queerness in Late Medieval and Early Modern Europe" Respondent: Professor Debra Blumenthal, History
John Young, "'New Men' Rising: Landed Emulation in the English Country House, 1700 to 1860." Respondent:  Julie Johnson, Graduate Fellow, History Department  
12:30-1:30      Lunch. A catered lunch will be served.
1:30-3:00        Panel 3
 Carolina Sanchez, "The People in the Oranges: Redlands' History of Multiethnicsm: An Inclusive Public History of a California Suburb." Respondent: Professor Miroslava Chavez-Garcia, History
Ryker Tebbs, "100 Years of Abolition: The Gradual Abolition of Slavery in Pennsylvania." Respondent: Professor John Majewski, History
Grace Molinari, "The PLO and the Reagan Administration The Great Thaw of 1988"  Respondent: Professor Sherene Seikaly, History
3:00-3:15        Break
3:15-5:00        Panel 4
Illiana Lievanos, "Mere Seconds From Launch: Able Archer 83, the NATO Exercise That Almost Triggered a Nuclear War."Respondent: Professor Salim Yaqub, History
Tamia McDonald, "The Black Panther Party: How Media Bolstered, Decimated, and Ensured the Legacy of a Movement." Respondent: Professor Stephan Miescher, History
Emily Searson, " The computer got it wrong': The Cold War Roots of the Racial Biases in Artificial Intelligence." Respondent: Sean Gilleran, Graduate Fellow, History
Ryan Kenyon, "Imperial Ancestry: The Soviet Union's Relationship with the Past" Respondent: Professor Cynthia Kaplan, Political Science
Click here for the full schedule of Honors Colloquium Schedule 2022
Related Events