CWWG Workshop–Addison Jensen, "WITCHIEs, Chickies, and Donut Dollies: The Women's Rights Movement and American GIs"
February 27, 2021 @ 2:00 pm

-

4:00 pm

Free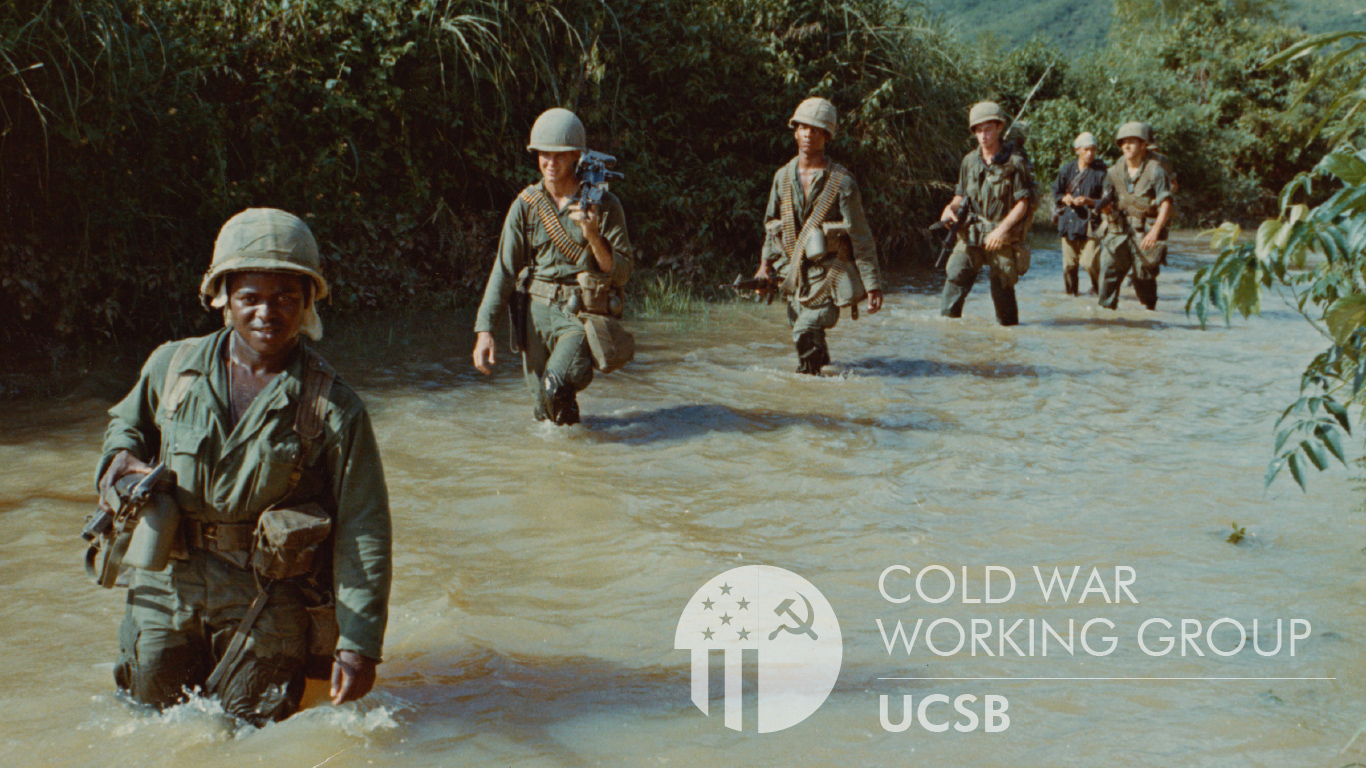 On Saturday, February 27, from 2 to 4 pm, the Center for Cold War Studies and International History (CCWS) will host a workshop. They will read and discuss a dissertation chapter, "WITCHIEs, Chickies, and Donut Dollies: The Women's Rights Movement and American GIs," by Addie Jensen, a doctoral candidate in the UCSB history department.
This workshop is part of a new CCWS initiative, the Cold War Working Group (CWWG), a collaborative, graduate student-led group designed to provide a supportive, welcoming environment for graduate students working on or around the Cold War and international history. The workshops provide an occasion for graduate students, faculty, and others to join together as peers to read, and provide feedback on, scholarly work in progress (dissertation chapters, journal articles, etc.) by members of our community. We strongly encourage other UCSB graduate students and faculty members to consider submitting their own work for discussion in future workshops.
If you wish to participate in the February 27 workshop, please email Addie (who is also serving this year as the CCWS Graduate Fellow) at addisonmjensen@ucsb.edu, and she will provide you with the password to access her dissertation chapter, along with a Zoom address.
Please join us for this exciting event!
Related Events