Laura&nbspVoisin George
---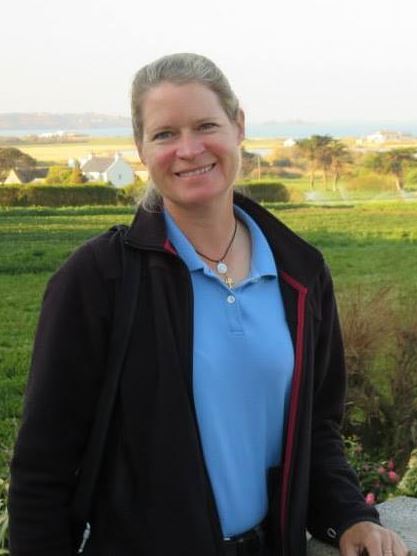 Laura&nbspVoisin George
Graduate Student
M.A. Architectural History
Area:
Borderlands, nineteenth century Southern California
Office:
HSSB 3228
Email:
My research employs a biographical approach, using Dr. John S. Griffin's experience to explore political, social, and economic development in the nineteenth century, with emphasis on the American South and West.  I am interested in the transmission of U.S. values and ideology, and their overlay onto the racial and cultural landscape of Southern California following U.S. conquest.
"What the Doctor Saw: Dr. John S. Griffin's Perspective on the U.S. and Spanish/Mexican 'civilization' of Indigenous Peoples." Paper presented at the Pacific Coast Branch of the American Historical Association 2020 conference (virtual), November 2020.
Co-authored with Dr. Alison Bell: "A Good Life: Turn of the 19th-Century Strategies in Albemarle County and Beyond," in Papers from Upland Archaeology in the East Symposium XI, compiled by Clarence R. Geier. Harrisonburg, Virginia: James Madison University, 2014.
Interview with Harold B. Zook.  Pasadena, California: Pasadena Heritage Oral History Project, 2013.
"Surveying the Past: Virginia archaeological team uncovers layers of meaning in a Jeffersonian map from The Huntington." Huntington Library Frontiers, Spring/Summer 2010.
"Cultivating an Ideal: Agrarian Aspirations in the Creation of Pasadena, California, 1873-1895." MA thesis, University of Virginia, 2010.
Lecturer, University of Virginia, Corcoran Department of History, "The Worlds of William Short" undergraduate history seminar (with Ph.D. candidate Elizabeth Klaczynski), Spring 2012.
Adjunct professor, University of Southern California, Price School of Public Policy,  "Urban Context for Policy and Planning" undergraduate course, Fall 2013.
Guest lecturer, Washington and Lee University, Department of Sociology and Anthropology, "Archaeological Field Methods" field school course (with Associate professor of Anthropology and Archaeology Alison Bell), May 2014.
Graduate teaching assistant, University of California, Santa Barbara:
"World History Since 1700" (HIST 2C, Professor Randolph Bergstrom), Spring 2019
"Introduction to the Social and Cultural Environment" (ENV S 3, Professor Gregory Graves), Summer 2019 (in the Department of Environmental Studies)
"Introduction to Mexican History" (HIST 56, Professor Mateo Carrillo), Fall 2019
"Medieval and Early Modern Europe" (HIST 4B, Professor Brad Bouley), Winter 2020
"The American People, 1830-1920" (HIST 17B, Professor Giuliana Perrone), Winter 2021
Reader (grader), University of California, Santa Barbara:
"History of California" (HIST 177, Professor Gregory Graves), Fall 2018; (HIST 177, Professor Miroslava Chavez-Garcia), Spring 2020, Fall 2020
UCSB History Associates' Wilbur R. Jacobs Prize, 2021.
Collaborator, "The Long Road to Freedom: Biddy Mason's Remarkable Journey," a NEH-funded collaborative research project: https://biddymasoncollaborative.com/
Historical adaptation for Peter Biggs performance, "Lost Voices" segment of "Innovator Stories," for Fall 2018 TMP 111: Technology, Business, and Society (Professor John Greathouse): https://www.uctv.tv/shows/34370
Historical adaptation for Biddy Mason performance, "Lost Voices" segment of "Innovator Stories," for Winter 2019 TMP 111: Technology, Business, and Society (Professor John Greathouse): https://www.uctv.tv/shows/One-of-The-First-African-American-Millionaires-and-Her-Impact-On-Los-Angeles-34785
New York Times article about my preservation advocacy on behalf of the New Deal-era "History of Medicine in California" murals by Bernard Zakheim at U.C. San Francisco:
 _https://www.nytimes.com/2020/08/11/arts/design/biddy-mason-zakheim-murals.html  
Feature article about my work in UCSB online magazine The Current:  https://www.news.ucsb.edu/2020/020016/discovering-icon