Andrea Serna
---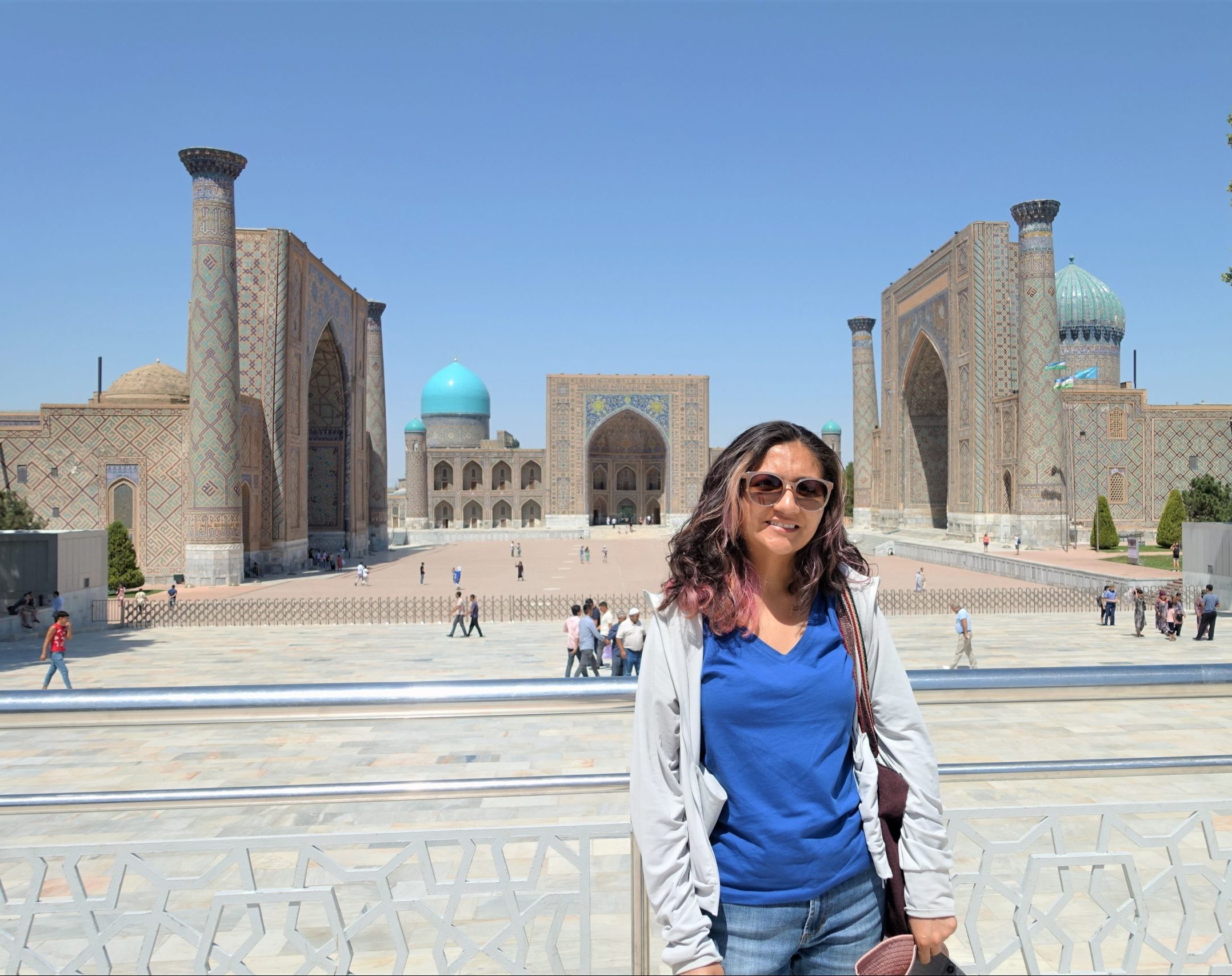 Andrea Serna
Graduate Student
2014 - M.A. in History, Cal State Los Angeles 2009 - B.A. in History, UC Santa Barbara
Area:
Late Russian Empire, Soviet Central Asia
Office:
HSSB 3227 & by Zoom
Office Hours:
Thursdays 12:30-2:30
Quarter: Fall 2023
Email:
My research focuses on fixed and temporary trade establishments in Central Asia during the late tsarist and early Soviet period. I am interested in interrogating how nationalities policies, territorial borders, and notions of modernity are understood and expressed in social relations and trade practices at sites of commerce, such as bazaars, fairs, and collective farm markets. I am also interested in the effects of voluntary migrations and forced relocations on supply chains and consumption.
"Border Bartering: the Soviet Nationalities Policies in Practice at Bazaars and Fairs in the Central Asian Republics (1920 - 1929)"
(as TA)
History 5 – Fall 2023
History 17A – Fall 2022
History 4C – Spring 2021, Spring 2022, Spring 2023, Summer 2023
History 2A – Fall 2021
History 2B – Winter 2022
2023 Title VIII, Indiana University's Hamilton Lugar School of Global & International Studies Language Workshop
2022 Title VIII, ASU's Melikian Center Critical Languages Institute
2021 Title VIII, ASU's Melikian Center Critical Languages Institute

2014 Howard Starret Memorial Award for the College of Arts and Letters, CSU – Los Angeles