W. Patrick McCray
---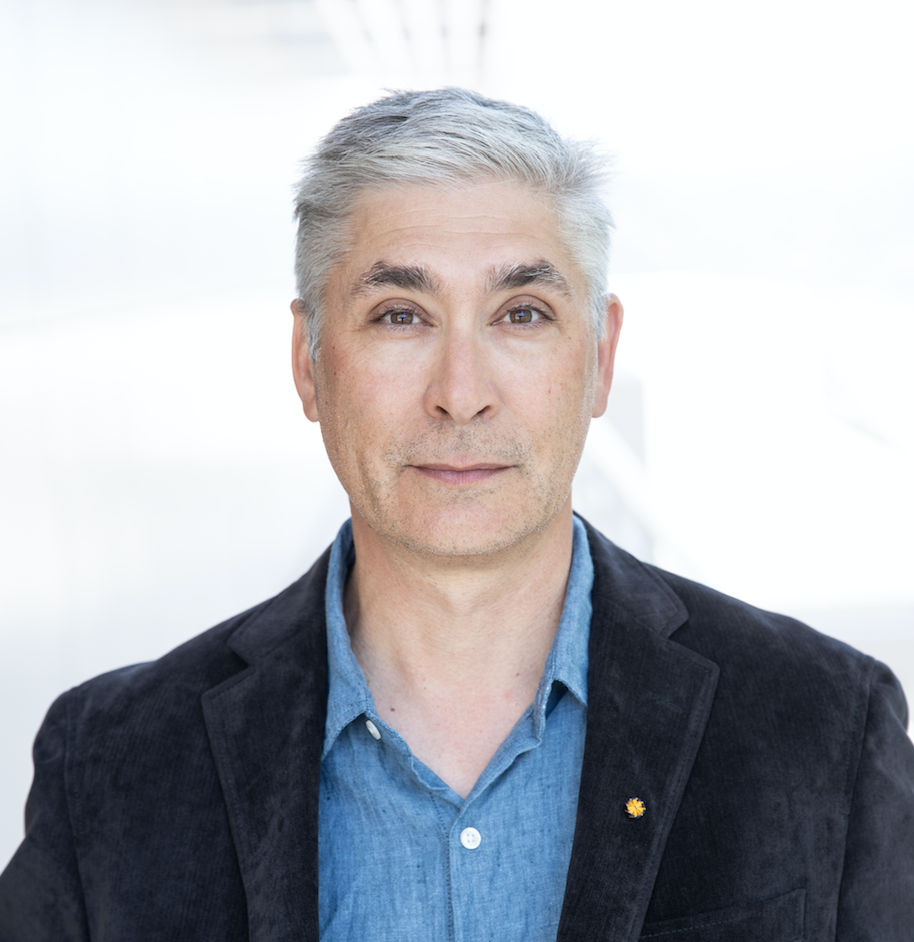 W. Patrick McCray
Professor
Ph.D., University of Arizona, 1996
Area:
Modern Technology & Science
Office:
HSSB 3251
Email:
I am a professor in the History Department at the University of California, Santa Barbara where I research, write, and teach about the histories of technology and science.
My personal (non-UCSB) web page is here…
I am not currently accepting new graduate students. 
Technology and science after 1945 (primarily US)
The intersections of art, technology, and science
Technological communities
"Emerging" technologies
I have a new book titled Making Art Work (The MIT Press, 2020); it looks at art-technology collaborations during the 1960s-90s with the focus being the activities and experiences of the engineers and scientists who paired up with artists. Connected to this, I have a courtesy appointment with UCSB's Media Arts and Technology program. I am also involved with several projects associated with the Getty Research Institute's new Pacific Standard Time initiative which is focused on art and science.
I like to connect my historical research to contemporary issues associated with technology and science, including debates about the "future of work," automation, and predictions of a "4th Industrial Revolution." As part of this work, I have a new book project, called "README", under contract with The MIT Press. It asks the question: How did computing become known to the general public as computers transformed from "giant brains" to "everything machines"? It is, in other words, a "book about books about computing."
Finally, I co-edit the "Studies in the History of Technology" book series for The Johns Hopkins University Press. 
Books:
README:

A Bookish History of Computing from Electronic Brains to Everything Machines

(The MIT Press; under contract and forthcoming)
Greedy Science: Creating Knowledge, Making Money, and Being Famous in the 1980s (Johns Hopkins University Press, forthcoming in 2025). This collection, co-edited with my colleague Michael D. Gordin, looks at the intersection of money and science in the 1980s.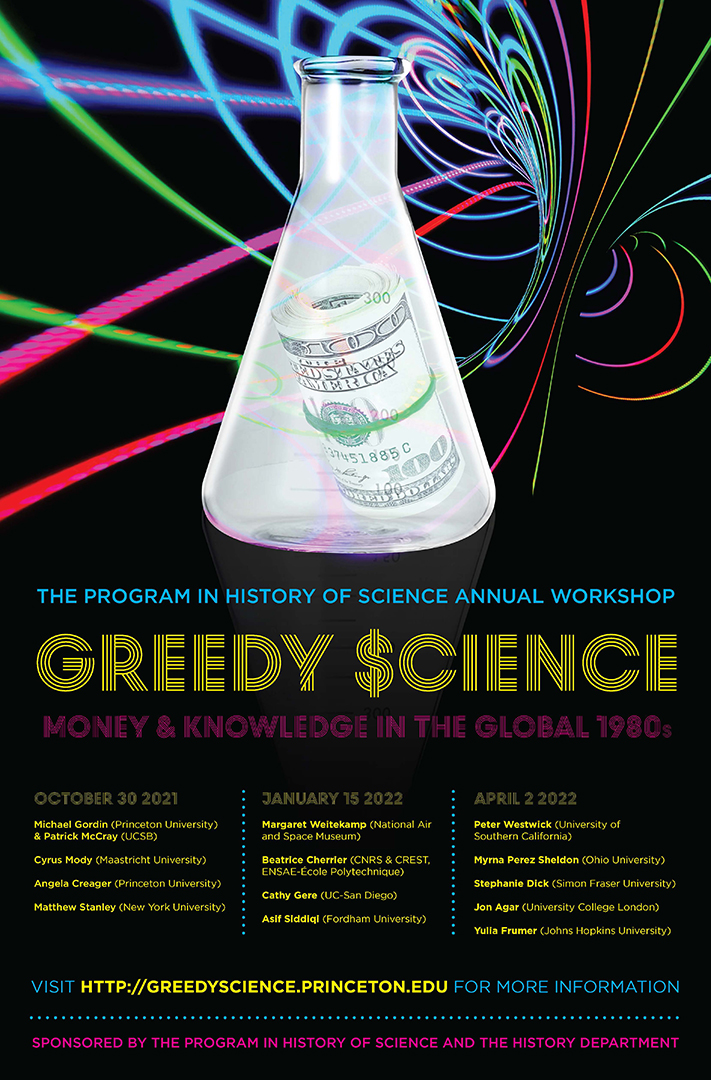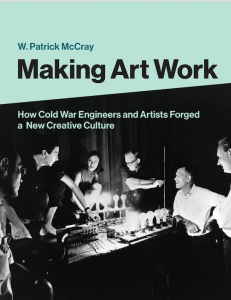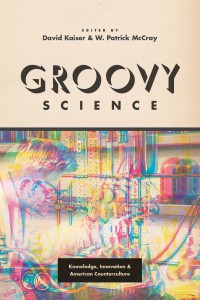 Selected Articles:
My research informs my teaching. I offer a variety of undergraduate and graduate courses including:
Science and the Modern World (History 20)
Technology and the Modern World (History 22)
The Atomic Age (History 105A)
Histories of Information and Computing (106C)
Machines, People, and Politics: Histories of Modern Technologies (History 109T)
In addition, I teach some more specialized small-enrollment undergraduate courses as well as graduate readings and research seminars.
I co-edit (with Kate McDonald and Asif Siddiqi) the series "Studies in the History of Technology" for Johns Hopkins University Press
Distinguished Fellow, 2018-2019, Lemelson Center for Invention and Innovation, National Museum of American History, Smithsonian Institution.
Co-PI on grant from Canadian Institute for Advanced Research for 2018 workshop exploring societal dimensions of the "4th Industrial Revolution."
Lindbergh Chair, 2015-16, National Air and Space Museum, Smithsonian Institution.
2014 Watson Davis and Helen Miles Davis Prize, History of Science Society for The Visioneers as best book that "promotes public understanding of the history of science."
Elected Fellow of the American Association for the Advancement of Science (2011)
Elected Fellow of the American Physical Society (2013)
Eleanor Searle Visiting Professor, History of Science, California Institute of Technology, 2011-12.
Collaborative Research Fellowship (2010-2011) from the American Council of Learned Societies.
Senior Research Fellow, Institut Méditerranéen de Recherches Avancées; 2010.
Co-Principal Investigator for UCSB's Center for Nanotechnology in Society. The CNS was a ten year, multi-million dollar initiative (2016-2016) funded by the National Science Foundation that supported interdisciplinary research on emerging technologies. My working group's final report is here.
I am currently on the editorial boards of Technology and Culture. 
In the News