ISRRAR Event–Dr. Sylvester Ogbechie, "Godbearer: Yoruba Orisa, Black Atlantic Modernisms and Afrofuturist Imaginaries"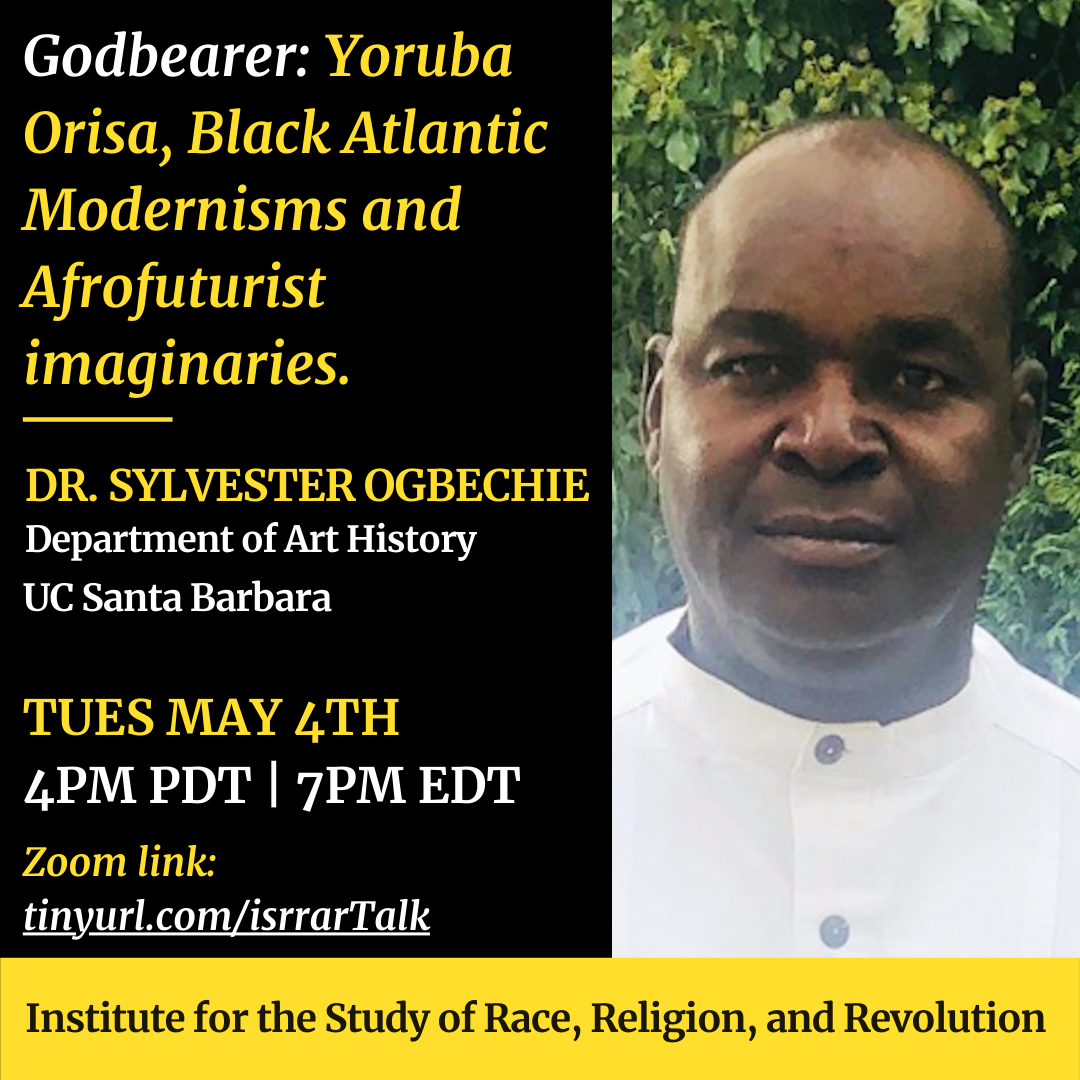 Dr. Sylvester Ogbechie's work evaluates the resurgence of African gods in Black Atlantic modernisms, contemporary media and Afrofuturist visualities. African deities are everywhere in contemporary culture from the Akan trickster god Anansi and numerous Yoruba Orisa in the American Gods TV series, through images of the Kh'Met (Egyptian) goddess Bast in the Afrofuturist blockbuster movie Black Panther, to the cyberspace narratives of William Gibson's Sprawl trilogy that centered the Loa (gods) of the Haitian Vodun pantheon as primary characters. This resurgence corresponds to a return of discourses of spirituality in narratives of modernity and contemporary art practice. What is the meaning of this contemporary focus on African deities and how does it allow us to engage anew or reinterpret Black Atlantic arts that foreground African spiritual and cultural registers?
Join this Zoom event at tinyurl.com/isrrarTalk
This event is part of the ISRRAR Spring Quarter series.
Related Events