2016 Annual Medieval Studies Program Conference: "Gender & Religious Practice in the Middle Ages"
May 7, 2016 @ 9:00 am

-

4:00 pm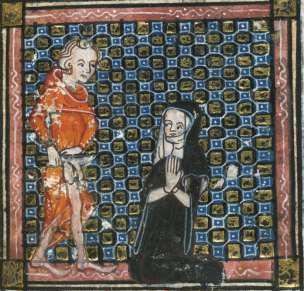 Keynote talk:
"Men in Women's Monasteries: Nuns' Priests in the Central Middle Ages"
by Fiona Griffiths,
Professor of History at Stanford University
The Medieval Studies Program would like to invite you to join us for our annual conference, May 7, 2016.
The theme of this year's conference is "Gender and Religious Practice in the Middle Ages." There will be a keynote talk from Fiona Griffiths, Associate Professor of History at Stanford University, entitled "Men in Women's Religious Spaces in the Central Middle Ages."
Additionally, a number of students from the department will be presenting at or moderating panels. Attached please find a flyer advertising the event, along with a schedule of speakers. Please also note that there will also be a reception following the conference.