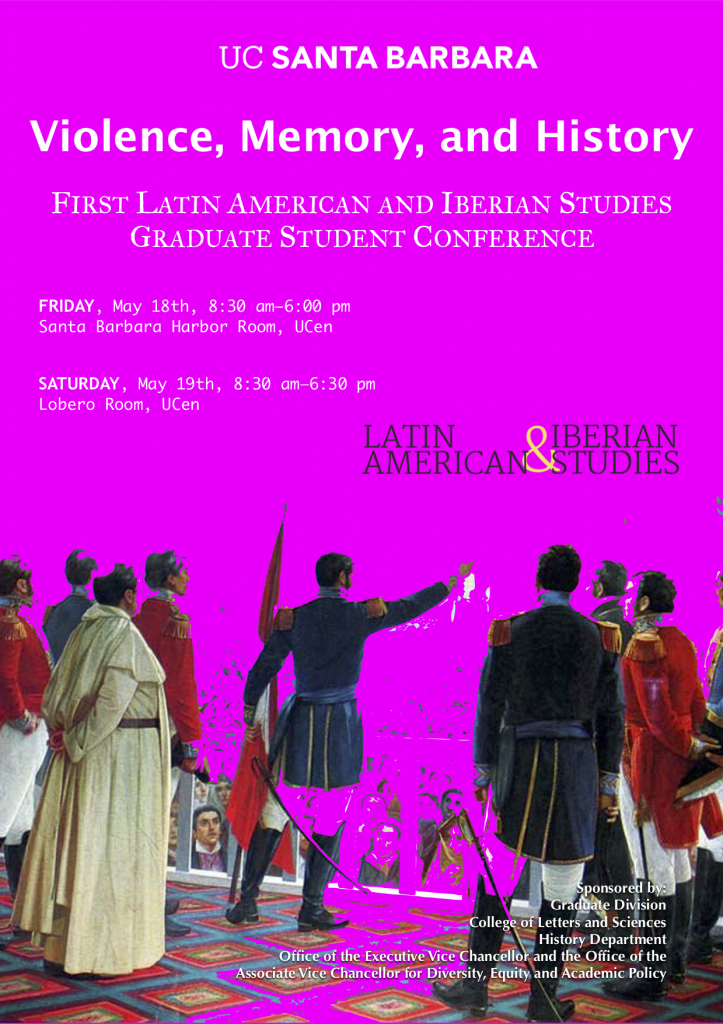 With the generous support of the History Department, UCSB will hold its first international Latin American and Iberian Studies Graduate Student Conference on May 18th and 19th, with the theme "Violence, Memory, and History".
This interdisciplinary conference will bring together twenty-four graduate students from universities in the US and Europe, including several graduate students in the Department of History at UCSB.
The conference will take place at the UCen, at the Santa Barbara Harbor Room on Friday and the Lobero Room on Saturday.
You can download a full conference schedule and list of panels and participants by clicking here (updated).
This event is sponsored by the Graduate Division; the 
College of Letters and Science; the History Department; the 
Office of the Executive Vice Chancellor; and the Office of the 
Associate Vice Chancellor for Diversity, Equity and Academic Policy.